New York Magazine Feature | Cléair Monroe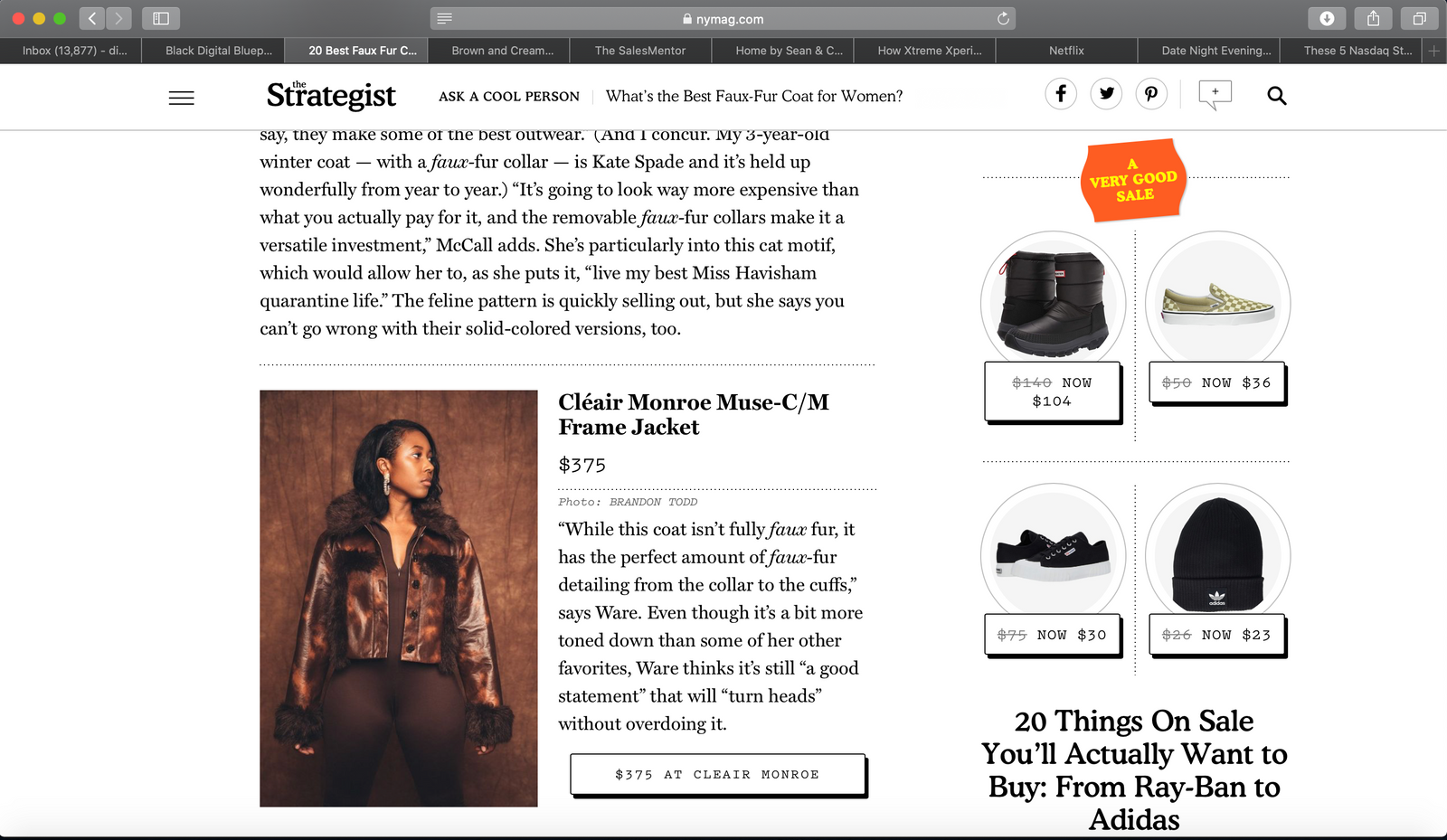 I am so excited to share that Cléair Monroes' Muse C/M Frame Jacket was featured by NY MAG sector, The Strategist in the article titled, What's the Best Faux-Fur Coat for Women? by Chloe Anello.
This came by a sheer surprise and was sent to me by a friend. I am happy to see how much people are enjoying this last collection. My intention for the Frame Jacket was to create a jacket that was the right balance between chill and luxurious. 
Muse C/M Frame Jacket (click here)
Check out the article here (click here)
---