CLÉAIR MONROE FEATURED IN ESSENCE MAGAZINE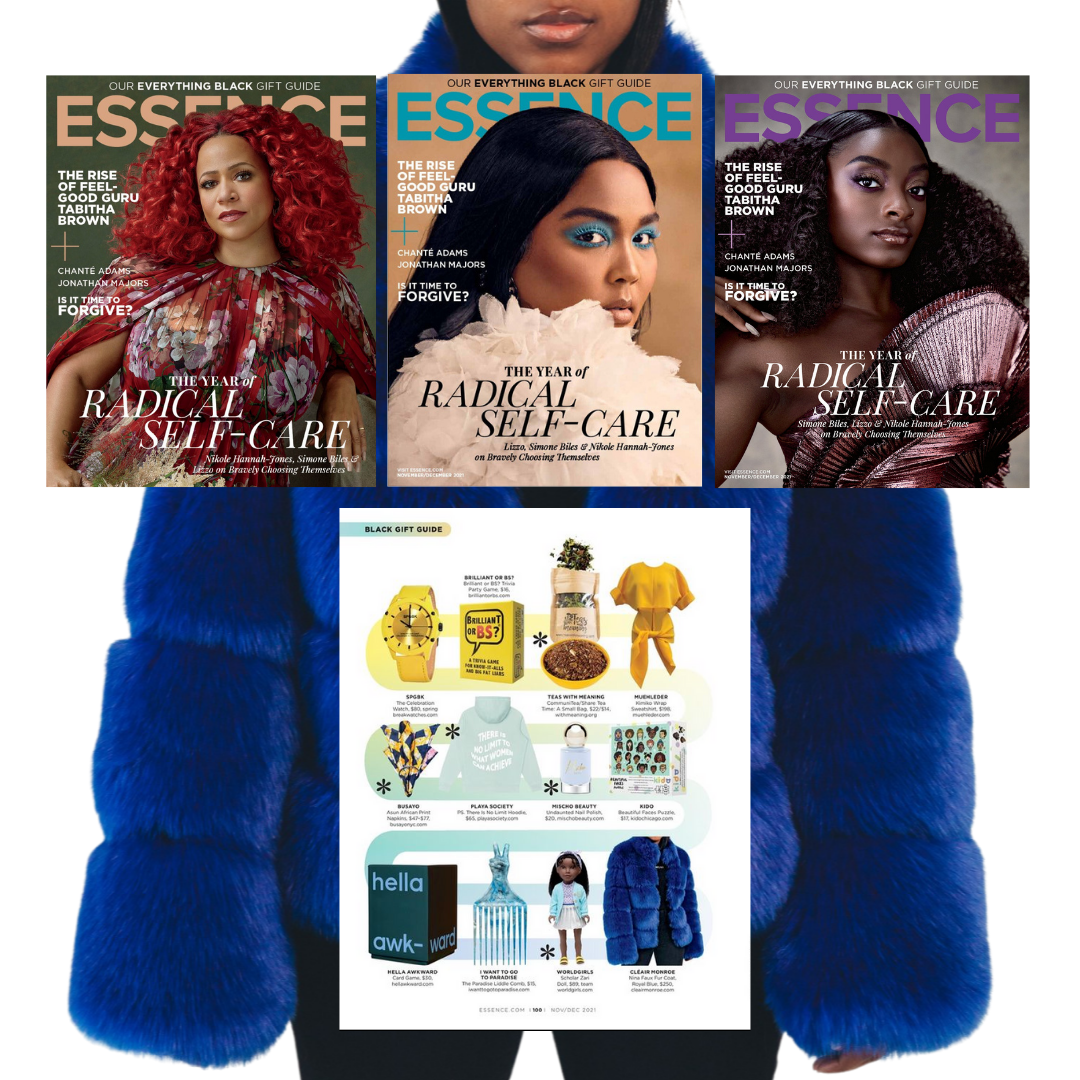 Cléair Monroe is featured in Essence Magazine 2021 Gift Guide November/December Issue. We are also featured in their online gift guide. 
It's so wild to know a coat I designed in 2017 and released in 2018 would still be around in 2021. This is a complete honor for me and I am so thankful for all the love and support I have received. You often as an artist question how much of an impact you're making or if your work even matters. I love seeing people buy CM & breathe life into it. It gives me immense joy to know how much my pieces are loved. I'm always invested in what memories people are able to make while wearing my garments.
Aside from the design aspect this moment is also very surreal for me because I was featured in Essence magazine print once before in 2014 as an, influencer. Back in 2014 I was in college pursuing a fashion design degree while blogging as a hobby. Essence saw my work and decided to put it in their... *drum roll* November Issue in 2014 (page 30). Now, my brand that I envisioned back then is being celebrated today on page 100 in their 2021 November/December Issue. What a full circle moment! Thank you Essence for always "seeing" me! 
God is amazing and I am extremely grateful for Cléair Monroe and this journey.
THANK YOU!

Love, Sky Conner
Here is the link to Essence Online Gift Guide feature
click here
---